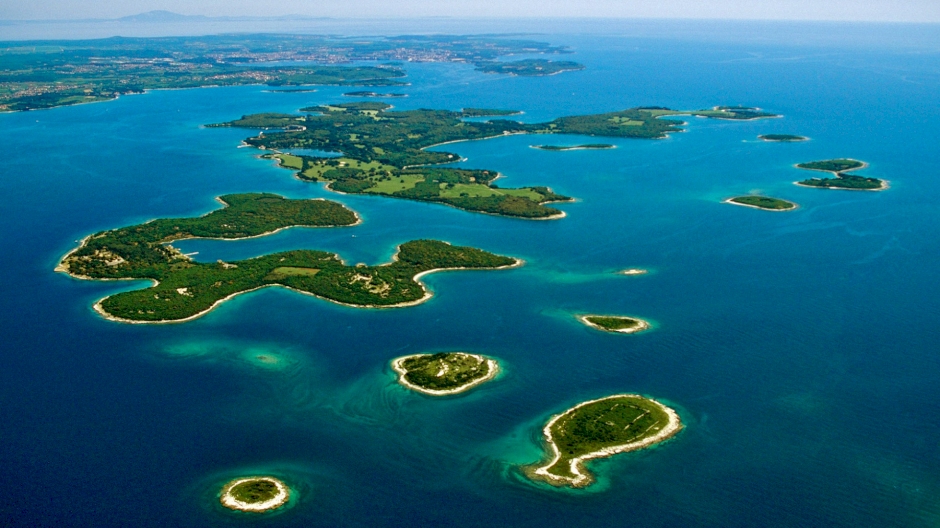 Basic info about Croatia
Croatia is a beautiful country (country of thousand islands), situated in the south-eastern part of Europe. It has a beautiful scenery, rich culture and tradition. Every nation loves its country considering it the most beautiful one. Croats call their country "Our beautiful" which is also the title of the national anthem.
Croatia has created its own spirit and participates in the European science and culture at full strength. The hospitality, reasonable prices, warm, clean and clear blue sea, lovely towns and idyllic villages are pleasure for everyone. The beautiful and unforgettable national parks, sun, fun, delicious food and drink are the things that make Croatia a country worth visiting.
Geographic position
Croatia stretches from the foot of the Julian Alps in the north-west and the Pannonian lowland in the east over the Dinara mountain at the central part all the way to the Adriatic coast in the south.
Area
Mainland 56,542 km2, territorial waters 31,067 km2
Population
4.437.460
Capital
Zagreb (population of 779.145 - administrative, cultural, academic and communication center of the country)
Length of coastline
5,835km - together with islands, small islands and reefs.
Number of islands, small islands and reefs is 1.185 of which 67 inhabited The biggest islands are Krk and Cres.
Climate
The north of Croatia has a continental climate; central Croatia has half-mountain and mountain climate.
Winter temperatures vary from -1°C to 30°C in continental area, 5°C to 0°C in mountain area and 5°C to 10°C in coastal area.
Summer temperatures vary from 22°C to 26°C in continental part of the country, 15°C to 20°C in mountain region and 26°C to 30°C in coastal region.
Population
The majority are Croats. The ethnic minorities are Serbs, Bosnians, Italians, Hungarians, Albanians, Slovenes, Czechs, Slovaks, and others (according to the State Bureau for Statistics for the year 2001).
Official language and script: Croatian language and Latin script
Religions
Roman Catholics, Eastern Orthodox Christians, Moslems, Jews, Protestants and others.
Foreign languages
German, Italian and English are the most common foreign languages spoken by tourist workers and local people on the coast.
Time zone
Croatia is located in the zone GMT+1. The zone changes to GMT +2 from the last Saturday in March to the Saturday before the last Sunday in October.
Social customs
It is common to shake hands while introducing and saying goodbye. Smoking is generally prohibited, except outdoors. It is quite normal to have an appointment in a cafe. Relaxation, lack of stress and ease of living, can mainly be associated with the Mediterranean lifestyle.